SRI is a series of simple exercises designed to offer new ways of experiencing the body to access ease and connection from inner sources. Through focused attention, gentle breath, movement and touch, SRI teaches you how to better connect with your body. SRI gives you a tool for focusing your attention in a way that enhances your healing and empowerment. The goal of SRI is to help develop lifetime skills to use breath, touch, focused movement and attention to support the body.
These exercises may be performed during the Network entrainment session in the office, or they may be given to you to do on your own at home. SRI will assist individuals in progression through the NS Levels of Care. The exercises are easy for anyone of any age and may be comfortably performed just about anywhere. It is a dynamic system to truly allow more effective integration of your body/mind.
"NS and SRI are amongst the most powerful sources of personal transformation that I have ever experienced or seen. I am STRONGER, more INSPIRED, CREATIVE, and HEALTHY because of this work. It has personally and professionally maximized my ability to contribute to others."

— Tony Robbins, Peak Performance Coach, World Authority on Leadership Psychology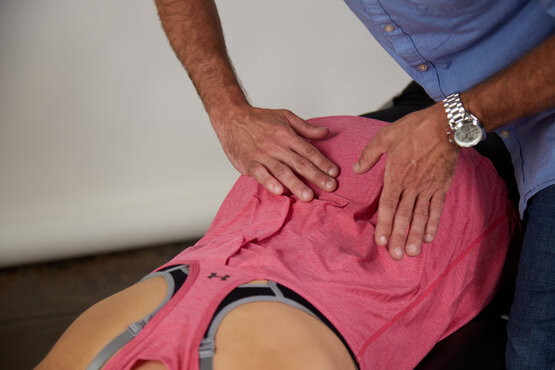 Somato Respiratory Integration helps with:
Decreasing defense and/or unconscious resistance
Assisting you to experience where you store tension and ease
Improving posture and deep breathing
Providing a more flexible and integrated experience of the body-mind
Want to meet our Network Spinal Care Doctor?