Main Content
Why Choose Network Spinal Care?
It helps with pain and stress by working with the nervous system "gently" through the spine – for infants to adults of all ages.
Greenville Network Spinal Care is committed to every single practice member who walks through the door.
By assisting you to heal the underlying wounds in your spine and nervous system using
NetworkSpinal™
  and
Somato Respiratory Integration™ (SRI)
, Greenville Network Spinal Care
addresses
,
resolves
and
retrains
the NeuroStructural shifts of your spine and NeuroBehavioral patterns that are impacting your experience and perception of the world and your quality of life…
leading to a life of optimal health.
With chiropractic care gentle and safe enough for infants to the elderly, Dr. Justin Griffin assists his practice members with a wide range of issues:
Covid-19 Neurological Complications
Lower Back Pain, Disc Herniation, Disc Injuries, Sciatica
Whiplash, Neck Pain, Torticollis, Muscle Spasms and Strains
ADD/ADHD, Autism, Asthma
Post-Traumatic Stress Disorder, Depression, Anxiety, Insomnia
Tension Headaches, Migraines, TMJ
Fibromyalgia, Chronic Fatigue
Nervous System Disorders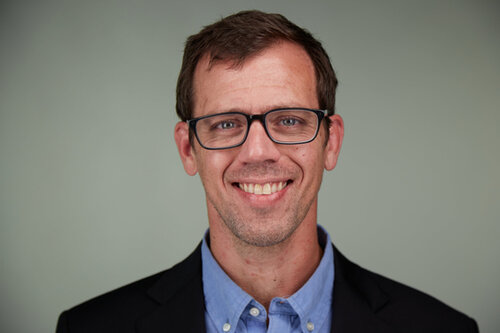 Safe and Gentle Chiropractic Care
Healing Your Body From Within
Dr. Justin Griffin specializes in very safe and gentle chiropractic care. He also acknowledges that many things in life may contribute to our state of health – environmental, social, mental, emotional, spiritual. By addressing all aspects of a person as a whole, optimal results can be achieved. With chiropractic care gentle and safe enough for infants to the elderly, Dr. Justin Griffin assists his practice members with a wide range of issues.
Meet Dr. Griffin
WHAT OUR CLIENTS SAY
I have been receiving network care for over 8 years and when my chiropractor moved from the Charlotte area, I was so excited to find Dr. Justin. Network care is truly life changing in so many ways from physical to emotional and even on a spiritual level. You become more in tune with your body and even your ability to handle stress and life in general consistently improves with progressive adjustments. If you are looking to improve your outlook on life and even general health, please do yourself a favor and reach out to Dr. Justin. I drive over one hour each way and the results I've experienced are so worth it! Thanks again Dr. Justin for your great work. I really appreciate all you do.
I have been receiving traditional chiropractic care for over 25 years but several months ago felt like I had hit a plateau and was not improving with a lot of neck issues and chronic headaches from an injury a year ago. I recently switched to Dr. Justin and OMG! I don't know that I will never go back for a traditional adjustment again. The best and easiest way for me to describe it is like having someone put in a new spark plug that ignites and connects to everything. I always leave feeling a little lighter, a lot happier and definitely with more mobility especially in my neck. Truly miraculous! I highly recommend Dr. Justin.
I have always hated going to the Chiropractor. I hated the cracking of the bones and I didn't feel it helped at all. I met Justin and I thought the concept of not cracking was crazy and wouldn't work, but the more I listened the more I learned. I thought what do I have to lose to try this method. I'm now a true believer. I have been suffering from lower back pain for year. I have been on muscle relievers to help with the pain. I'm now pain free, no medication, and doing so much better. I have recommended him to many friends and family. I highly recommend you check him out if you have been having chronic pain and want to truly solve your problem.
I was never a big fan of chiropractors until I met Dr. Justin Griffin. He explained Network Spinal Care to me and I decided to give it a try. It was truly life changing and helped me so much. I had been working with him about 6 months when I was in a bad car wreck that injured my neck and spine and still causes me issues. His care and treatment helped me to manage the pain and recover. I highly recommend Dr. Griffin and his treatment plan.
Life changing. I'll try to be brief because there is so much I could say about my experience working with Justin. I have had chronic neck pain for over 20 years and became accustomed to living with debilitating neck spasms that would last 3-5 days and occur several times a year. After about 6-8 visits with Justin, I was able to turn my neck without ANY pain. This was the first time I was able to move my neck without some kind of shoulder and neck pain for so many years and I was shocked. I was certain it wasn't going last. 🙂 I had given up on ever being free of neck pain. But, it has now been 7 months and I am still completely pain free. I have never had another neck spasm or had any neck and/or shoulder pain whatsoever. And during this time, I packed, loaded and unloaded two moving trucks, settled into a new home, and created a 1/4 acre garden from a bare piece of Carolina clay soil. Needless to say, I have been busy and very active and completely pain free. Truly, truly incredible. Please do not hesitate to give Justin a chance to help you. He is a gifted doctor with a sweet, gentle soul.
I was hesitant about chiropractic care due to previous lower back issues...this was not what I expected...this was eye opening...with a few slight movements Dr. Griffin allows my body to relax and release stress like I've never imagined. I leave his office feeling 3" taller and 10 years younger.
Dr. Justin is not your traditional chiropractor. There are no x-rays, cracking noises, or pops. You will not be "cured" after one visit. I knew he was different when I first made the decision to see him, but I didn't realize how much of a difference he was going to make in my life! I was pretty much at the end of my rope in December of 2020. I had severe pain in my mid back that I couldn't get rid of. It had been off and on for about 50 years and was progressively getting worse. I also had several other medical conditions that were getting worse as well. My life was getting narrower and narrower. After the initial assessment by Dr. Justin, I decided to commit to a 52 session treatment plan and see what happened. It took awhile to see any results, but after a few weeks, I could feel a real lessening in the amount of pain. After about 2 months, I noticed a change in the way I viewed my pain - I didn't get that panicky feeling anymore. Along with that, I noticed a change in the way I was facing the world. Things were not always dark and gloomy anymore - there was beginning to be some light. I was beginning to take pleasure in activities. The best thing, though, was something I never expected to happen. I have struggled for years to get my lipids under control. Without changing any medications or my diet from what it had been, my triglycerides dropped 16.7%, cholesterol dropped 12.7%, HDL remained the same, LDL dropped 18.6%, and non-HDL cholesterol dropped 16%. This was within a 3 month period, and I believe was due to the work I have been doing with Dr. Justin during that time. Network chiropractic allows the nervous system to become more calm. Stress is not such an issue. It is not a quick fix. It requires work on your part. In the end, though, the process is very much worth it, and you can count on Dr. Justin to be with you through thick and thin!
Dr. Justin is a philosophically grounded and skillful chiropractor whose work enhances both physical and mental health. He has a truly benevolent touch and is a genuine healer.
Desiree Beauchamp
2020-10-21
Dr. Griffin is AMAZING. I really can't recommend highly enough. He's intuitive and caring, and extremely knowledgeable. I feel very well-cared-for the entire time I am in sessions with him. We've only had a few sessions but already the results are completely life-altering. If you're considering this kind of approach...you could not be in better hands than with Dr. Justin.
Google rating score: 5.0 of 5, based on 30 reviews
CONNECT. UPGRADE. LIVE.
When the nervous system is over stimulated, your body struggles to maintain its health and vitality. The overstimulation can overwhelm your body as it uses all your energy to fight off the chaos within. The "fight or flight" mechanism we all possess is what we call being "stressed!" or "stressed out". The result is pain – physical, mental, and emotional. This leaves no energy for your body to maintain itself, much less heal, allowing you to enjoy your life.
For those committed to living the extraordinary life that you deserve, the process is simple!


Schedule a Consultation
Your first visit is a special consultation with Dr. Justin Griffin, D.C., where he will have an opportunity to find out how he can best serve you, your concerns, and your desires for change.


Comprehensive Health Plan
On your second visit, an individual SpinalNetwork™ treatment plan is created based on how your body responds neurologically.


Live the Positive Change
As you continue treatments, you will find your life transformed both physically and emotionally with your newfound positive change and lasting health.